8in American African Girl Baby Doll-Green orange flower skirt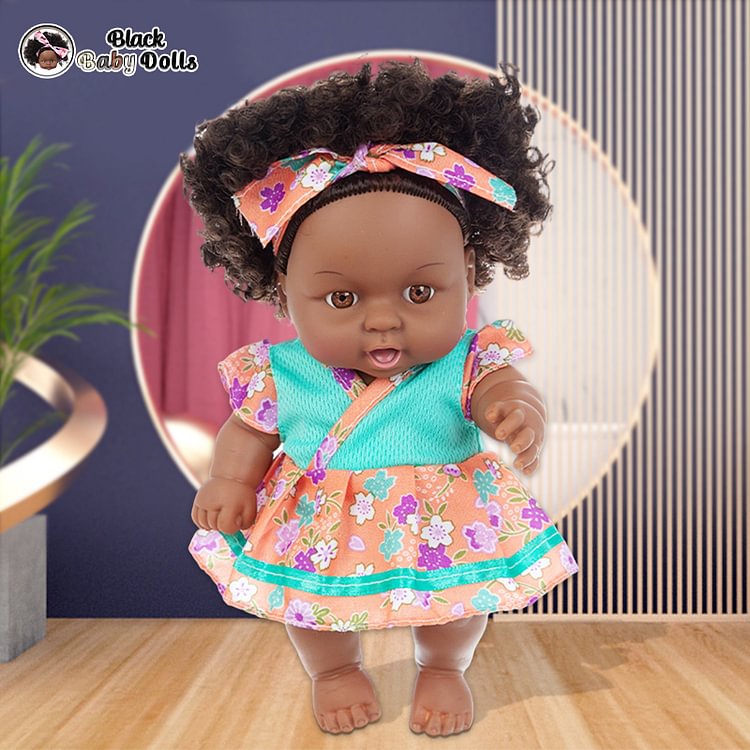 8in American African Girl Baby Doll-Green orange flower skirt
🎃🎃

Halloween is coming soon, hurry up and buy a few black dolls to spend a crazy holiday with the children.




🎃🎃Halloween Promotion: Sign up and get a 10% coupon, Extra 50% Off, Buy 1 get 2, 40% off; Buy 2 get 3 Free.




About My Girl and blackbabydolls
Sometimes many people neglect to accompany children or the elderly because of the busy work, so do I. Not only I am a honest seller onblackbabydolls, but also a mother of a 4-year-old girl.Recently I choose this doll as her coming birthday gift, I just came in home and she ran to me quickly, it seems that she has found the doll already. At that moment, the smile on her face made me feel that I did a right choice. Since then on she dresses up a lot of beautiful styling for the doll, combs her hair. She treats it as her friend, although it can not speak with her.

A Doll Means A Friend,Come and make friends with Daisy
Daisy will be your kids' first best friend, often before they're ready to form real human friendships. Daisy offer kids lots of opportunities for developing their cognitive, and self-help skills. Kids often find it easier to practice these skills on someone (or something) else before they can apply them to themselves.

Materials
Our Black Baby Dolls are uniquely crafted with high-quality environmental materials for lasting value. We create our dolls out of soft polyester vinyl, skin-friendly cloth. With this perfect combination of materials, our dolls have the ability to stay soft and warm while being fluorescent, kneading, and fragrance-free.
Craft
Size: 8 inches (20cm) in standing height and 5.3oz (150g) in weight. We strategically designed the doll's arms and legs to be no bigger than 4cm, which is the perfect size for babies to grab and play with easily.
Safety and product quality have top priority at azurlove.
Babies being as fond of gnawing on things as they are, it's important to provide them with only the best! azurlove.com pays special attention to quality at every manufacturing stage. Each of our dolls has been tested to meet the United States, the United Kingdom and European safety requirements. The products of azurlove meet all the requirements of the European toy standard EN 71 as well as all other relevant statutory provisions. Our yarn has been additionally certified to be safe and non-toxic. All materials are respectful to the environment.
In compliance with the US-CPSIA & EU-CE, we use certified lead-free button and snap components on our doll clothes and kids' clothes. You can check the CPSIA & CE marking on our labels or screenshots below.
Children's Product Certificate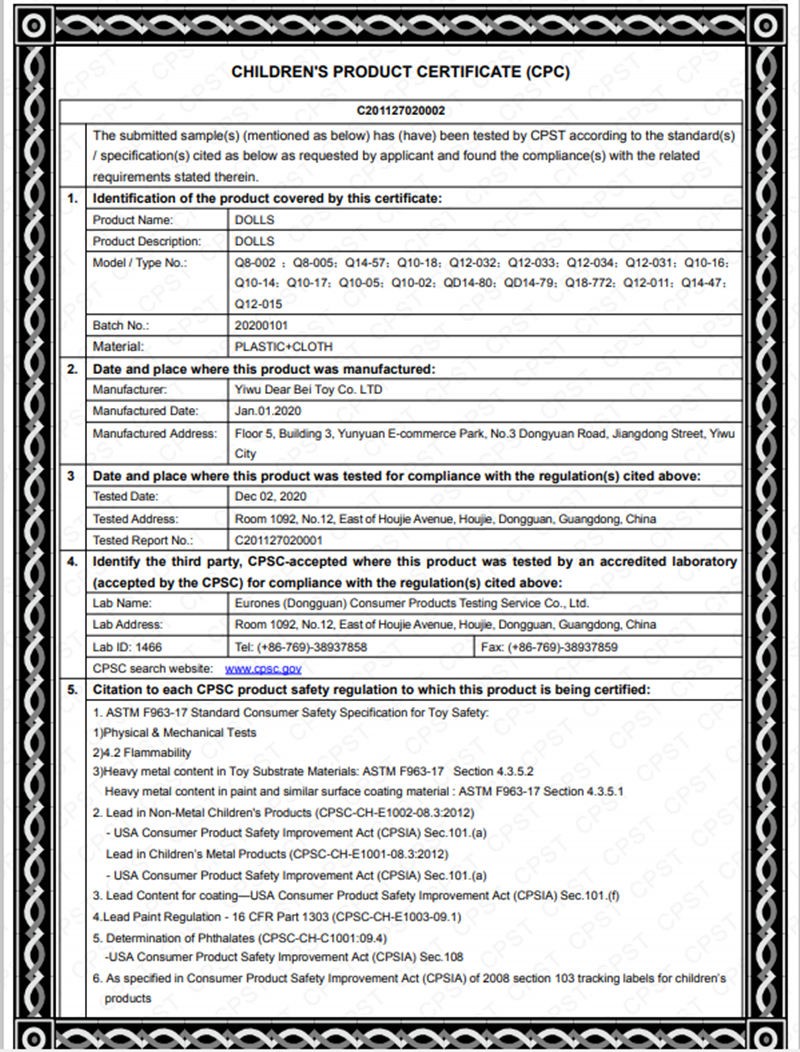 CE Declaration of Conformity
【For confidentiality, some information is hidden】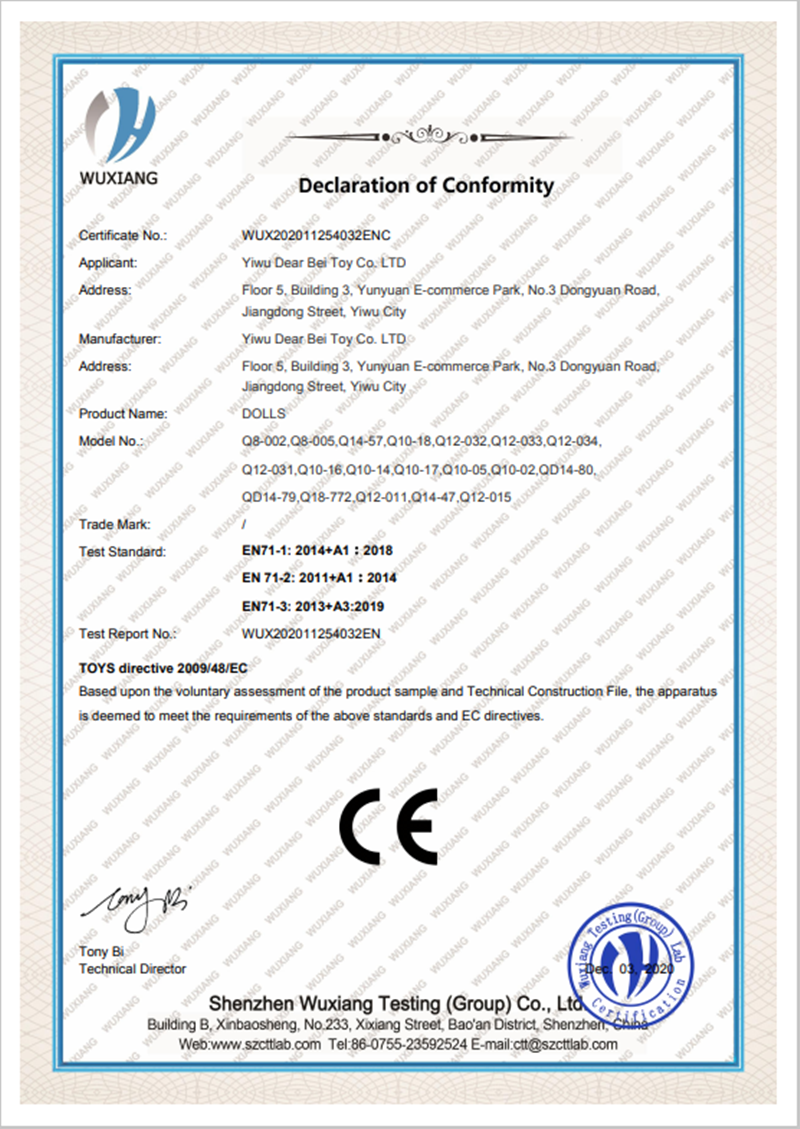 CPST Report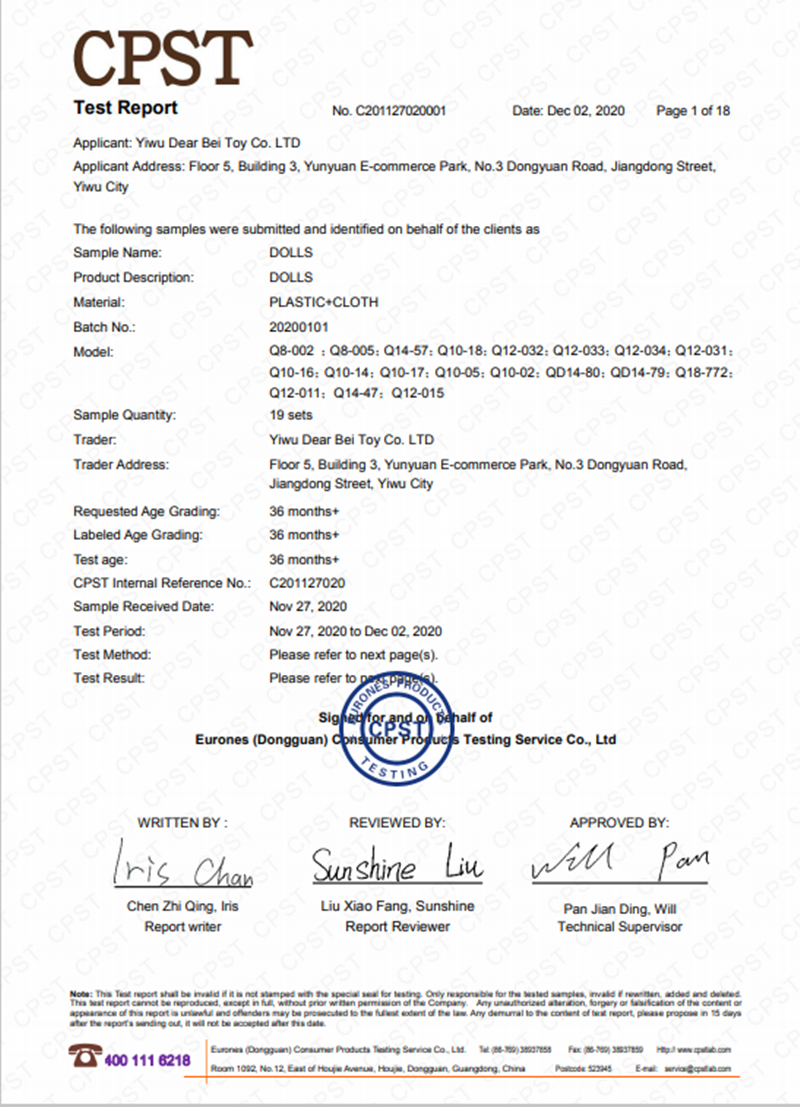 Test Report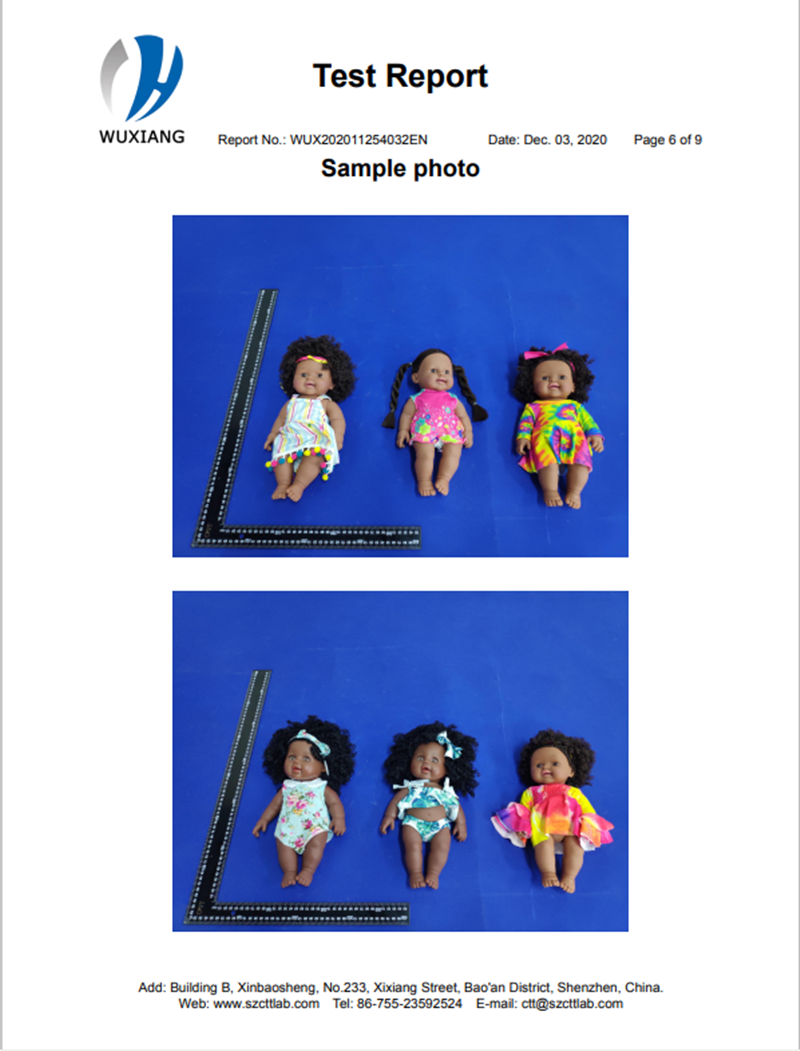 (These images is authorized to azurlove.com only. azurlove.com reserves the right to take any legal action necessary against those unauthorized use of this images.)
The items pass through numerous test phases on the journey from initial prototypes to series production. Monitoring adherence to the company's own specifications and all standards and statutory provisions is guaranteed at all times.
The materials used are constantly tested for mechanical and physical properties. Alongside monitoring of the entire production process, trained quality inspectors approve the incoming goods check of the raw materials, the storage of all materials and finished products, the individual packaging and the transportation of the products on site.
Do not buy fakes! We take care of your child's safety as much as you do ❤️
Affected by Covid-19, there will be some delay on the delivery

Our goal is to offer you the best shipping options, no matter where you live. Every day, we deliver to hundreds of customers across the world, ensuring that we provide the highest levels of responsiveness to you at all times.
The time frame for order delivery is divided into two parts:
Processing time: Order verification, quality check, and packaging. All orders are sent to the fulfillment center for dispatch within 48 hours after the order is placed.

Shipping time: This refers to the time and it takes for items to be shipped from our fulfillment center to the destination.
Russia, Ascension (English), Pitcairn Islands, Brazil, Israel, Japan, Chile, Mexico, Ukraine,Belarus, Estonia, Latvia, India, Moldova, Thailand, Iceland, Singapore, Kazakhstan, Peru,Costa Rica, Bulgaria , South Korea, Colombia, Sri Lanka, Malta, Argentina, Cyprus, Indonesia,Malaysia, Lebanon, Armenia, Qatar, Reunion, Albania, Azerbaijan, Philippines, Bahrain, Jamaica,Brunei, Vietnam, Bangladesh, Cambodia, Barbados, Turkmenistan, Venezuela, Bhutan,Cape Verde, French Guiana, Greenland, Andorra, Tajikistan, Mongolia, Panama, Palestine,Iraq, Guatemala, Nepal, Myanmar, Laos, Cuba, Suriname, Vanuatu, San Marino, Nauru Lu,Iran, Haiti, Afghanistan, Congo, Mariana Islands, Western Samoa, Kiribati, Solomon Islands,Christmas Island, St. Helena, Western Sahara, Eritrea, Tuvalu, St. Christopher and Nevis,East Timor, Comoros, North Korea, East Samoa (United States), Anguilla (English), Aruba,Bermuda (English), Persia Niagara and Herzegovina, Cayman Islands (English), Cocos Island,Cork Islands (New), Dominica, Faroe Islands (Dan), French Polynesia, Gibraltar (English),Melon Drop Island (French), Marshall Islands, Martinique (French), Montserrat (English),Netherlands Antilles, New Caledonia (French), Norfolk Island (Australia), Puerto Rico (United States),St. Pierre and Miquelon, St. Vincent (English), Bahamas, Turks and Caicos Islands (United Kingdom),United Arab Emirates, Virgin Islands (British), Virgin Islands (United States), Valis and Fujia Islands (French),Pitcairn Islands:
free shipping(12-20days) $0
standard shipping(12-20days) $4.99
Netherlands, Austria, Finland, Georgia, Greece, Hungary, Ireland, Liechtenstein,Lithuania, Portugal, Luxembourg, Monaco, Romania, Serbia, Spain, Switzerland,Turkey, Vatican, Kuwait, Oman, Saudi Arabia, Croatia, Czech Republic, Montenegro,Norway, Poland, United Arab Emirates:
free shipping(12-20days) $0
standard shipping(12-20days) $4.99
express shipping $25 up(7-12days)$3.99
express shipping(7-12days)$8.99
USA, Canada, UK, Australia, Italy, Sweden, Belgium, Denmark, France, Germany
free shipping(12-20days) $0
standard shipping(12-20days) $4.99
express shipping $25 up(7-12days)$3.99
express shipping(7-12days)$8.99
vip shipping $25 up(3-7days)$9.99
· vip shipping(3-7days)$15.99